The Green Design Competition
Sustaining Biodiversity
Only 10 days left to enter your submission

The competition question is:
Design a product and write a business plan, which explains how your design contributes to sustaining Biodiversity.
The deadline for application to The Green Design Competition is 10 February 2012!
The Green Design Competition (TGDC) was launched by its ambassador Jurgen Bey, together with Dutch Design Week and the Ministry of Economic Affairs, Agriculture and Innovation (EL&I). TGDC is a contest for (up-and-coming) designers and entrepreneurs in the design industry, for individuals (and teams) with a vision of what the future of design should look like. The aim of the competition is to find the talented entrepreneurs in the industry who aim to create a new product, which sustains biodiversity.
The competition is divided into two categories each with a first prize winner.
The first category of TGDC is for design entrepreneurs who currently operate within the design industry and who aspire to expand their enterprises (internationally) while sustaining our world's biodiversity.
The first prize for this category is €25.000.
The second category is for young design entrepreneurs, for young professionals and graduating design students.
The first prize for this category is €15.000.

Besides the cash prize for the winners, contestants will receive master classes and coaching to enrich their products and business plans during the competition.

More information about the competition can be found at www.thegreendesigncompetition.com.
Jury
A team of professionals at Dutch Design Week will nominate twenty proposals for each category in the first round of The Green Design Competition. In the second and third round a jury of acknowledged professionals from varying backgrounds will select the winners and provide each submission with critical feedback and advice. The jury members are:
Jurgen Bey – designer and founder Studio Makkink & Bey, director Sandberg Institute and ambassador The Green Design Competition
Innovation, concept & design
www.studiomakkinkbey.nl

Max Bruinsma – Editor in Chief, Items
Design, usage, positioning
www.items.nl
Simona Rocchi – Senior Director Design for Sustainability, Philips
Social Innovation, Design, branding & strategy, entrepreneurship
Design for Sustainability, Philips

Thomas Verhagen - Programme Leader at Dialogues House ABN AMRO
financial projections & entrepreneurship
Dialogues House

Louise Vet –Director at NIOO KNAW (confirmed)
biodiversity and sustainability
www.nioo.knaw.nl
Simone de Waart – Director, Material Sense
Innovation & design
www.materialsense.nl
Paul Vetter – Representative from the Dutch ministry of Economic Affairs, Agriculture and Innovation
biodiversity


Items is media partner of The Green Design Competition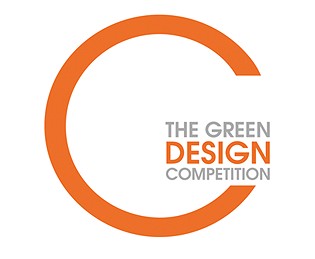 ... reageer